como fue la gala de los Golden Globe 78 y la lista de los ganadores
Por Catalina Donoso
La 78ª edición de los Globos de Oro de este domingo se vivió de una forma muy diferente a otros años pero en un marco de ano Pandémico donde la mayoría de los eventos se han realizado de forma virtual, los nominados se encontraban desde diferentes partes del mundo unísonos conectados para recibir el esperado galardón, algunos más motivados esperaron el premio de etiqueta y con el glam que caracteriza a hollywood aunque no faltan los más causales que veían el show desde el sofá de sus casa directamente en pijamas. 
La conducción estuvo a cargo de Tina Fey y Amy Poehler, comediantes de Saturday Night Live. La primera marcó los tiemposdesde el Rainbow Room de Nueva York, mientras que la segunda estuvo en la sede original de la entrega, el Beverly Hilton en Los Ángeles. Los presentadores elegidos para secundarias en esta la ocasión fueron Salma Hayek, Laura Dern, Jamie Lee Curtis, Angela Bassett, Joaquin Phoenix, Renée Zellweger, Cynthia Erivo, Kristen Wiig, Margot Robbie, Michael Douglas, Catherine Zeta-Jones, Kevin Bacon, Kyra Sedgwick, entre otras grandes estrellas.
La cineasta china Chloe Zhao se convirtió en la segunda mujer en triunfar en la categoría de dirección, después de que lo hiciera Barbra Streisand con Yentl en 1984. Su largometraje, Nomadland, también consiguió el galardón a mejor película. Protagonizado por Frances McDormand, cuenta la historia de estadounidenses que viajan en sus autos por el país para ocupar trabajos de temporada.
En un año muy peculiar donde las series de televisión fueron las que brillaron por luz propia y las favoritas del público de se llevaron la palma como las serie The Crown quien se adjudicó Mejor serie de televisión – drama Mejor actor en una serie de drama Josh O'Connor, The Crown Mejor actriz en una serie de drama Emma Corrin, The Crown y Mejor, Actriz de reparto Gillian Anderson por su rol como Primera ministro Margaret Thatcher.
Anya Taylor–Joy, quien tenía dos nominaciones por Emma y Gambito de dama se llevó la estatuilla como mejor actriz en miniserie una de la series de Netflix que arrebató audiencia este pasado 2020, la miniserie The Queen's Gambit o Gambito de Dama, se llevó dos premios incluyendo mejor serie.
Rosamund Pike con su malévolo y extraordinario rol en la última película de Netflix I care a lot o Descuida yo te cuido se llevó el golden globe por mejor actriz de comedia y/o musical.
Los premios especiales de la noche fueron para Jane Fonda quien recibió un premio a la trayectoria en cine, premio honorífico Cecil B DeMille por su carrera artística , al igual que Norman Lear, por su contribución a la TV, que a sus 98 años recomienda la risa como método para asegurar la longevidad.
El momento más emotivo de la noche lo protagonizó Taylor Simone Ledward, viuda del actor Chadwick Boseman, que aceptó un premio póstumo en nombre de su esposo. La estrella de Black Panther, que murió el 28 de agosto de 2020 a causa de un cáncer de colon, ganó el Globo de Oro a mejor actor de drama por su actuación en Ma Rainey's Black Bottom ("La madre del blues"), donde interpreta a Levee, un ambicioso y brillante trompetista en el Chicago de los años 20.
Quizás la gran perdedora de la noche fue Mank la película que obtuvo la mayor cantidad de nominaciones (6) en la que destacan sus postulaciones por Mejor Película, Mejor Actriz de Reparto (Amanda Seyfried), Mejor Actor (Gary Oldman) y Mejor Director (David Fincher) no se llevó ninguno de los mencionados, Sin duda la película es una obra de arte technico y fílmico pero no ha alcanzado a convencer ni a la audiencia ni a los críticos para llevarse una estatuilla y es que la película es muy densa con grandes diálogos y mas que ser inspirada en los años 30s a veces da la impresión de ver una película vieja, en una lastima se merece un reconocimiento por su gran trabajo pero en esta ocasión no ha sido ha si.
Los ganadores
Mejor película – drama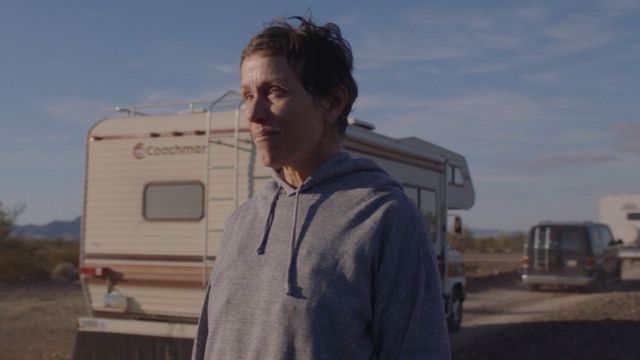 Mejor actriz en una película – drama
Andra Day, The United States vs. Billie Holiday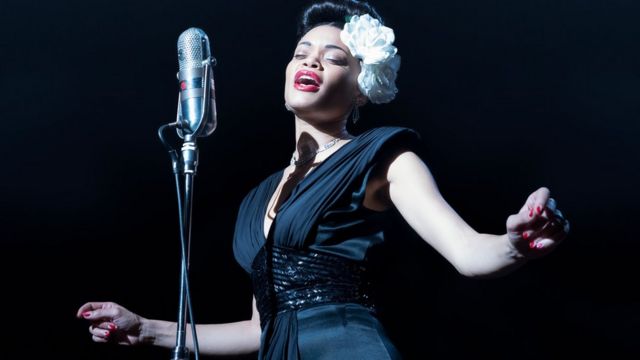 Mejor actor en una película – drama
Chadwick Boseman, Ma Rainey's Black Bottom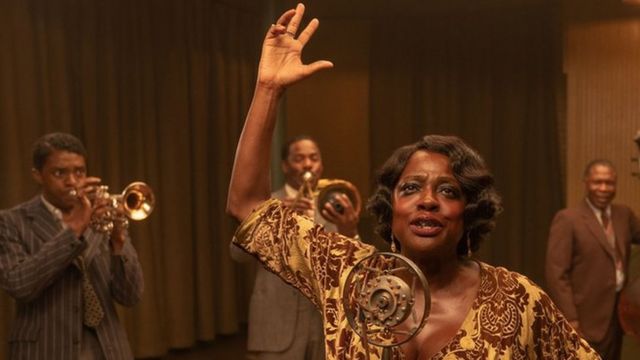 Mejor directora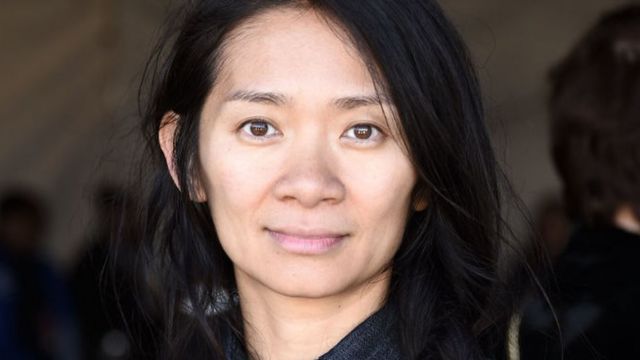 Mejor película – musical o comedia
Borat Subsequent Moviefilm
Mejor actor en una película – musical o comedia
Sacha Baron Cohen, Borat Subsequent Moviefilm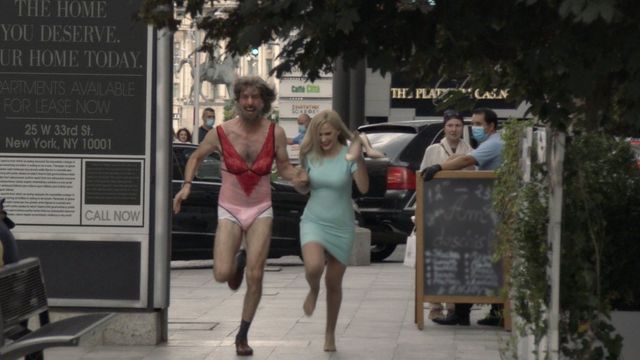 Mejor actriz en una película – musical o comedia
Rosamund Pike, I Care A Lot
Mejor actriz secundaria en una película
Jodie Foster, The Mauritanian
Mejor actor secundario en una película
Daniel Kaluuya, Judas and the Black Messiah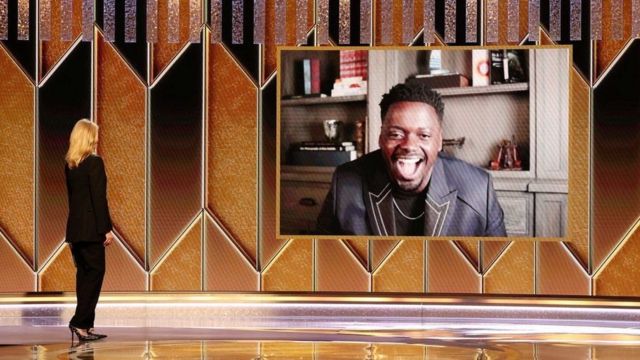 Mejor miniserie o película para TV
Mejor actriz en una miniserie o película para TV
Anya Taylor-Joy, The Queen's Gambit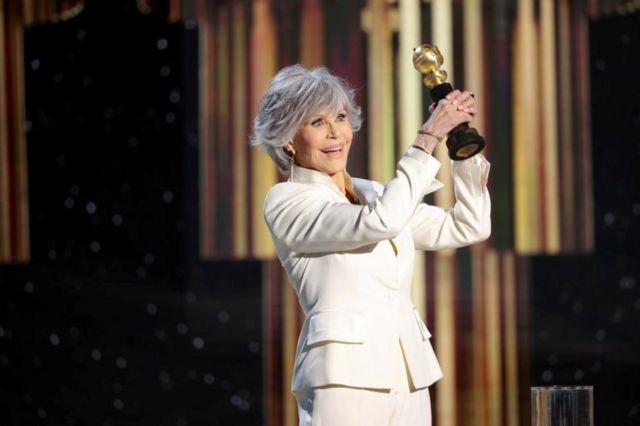 Mejor actor en una miniserie o película para TV
Mark Ruffalo, I Know This Much Is True
Mejor actor secundario en una serie, miniserie o película para TV
Mejor actriz secundaria en una serie, miniserie o película para TV
Gillian Anderson, The Crown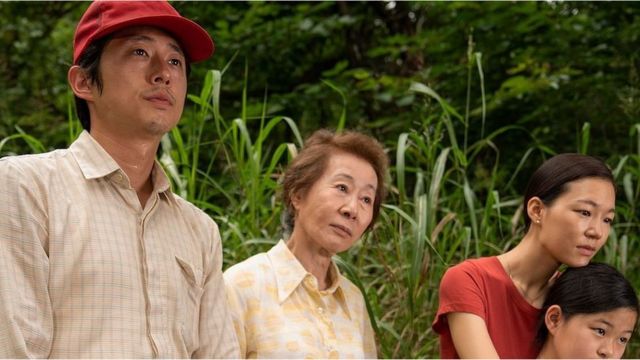 Mejor película de habla no inglesa
Mejor serie de televisión – drama
Mejor actor en una serie de drama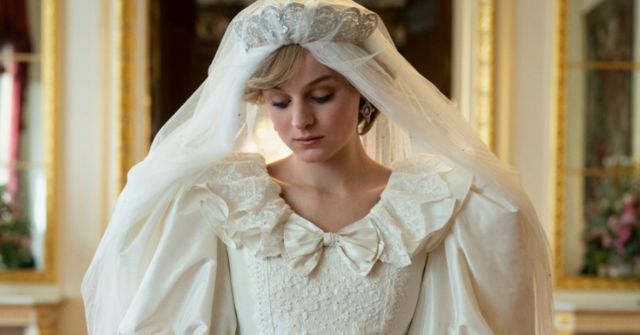 Mejor actriz en una serie de drama
Mejor serie de televisión – musical o comedia
Mejor actriz de televisión – musical o comedia
Catherine O'Hara, Schitt's Creek
Mejor actor de televisión – musical o comedia
Jason Sudeikis, Ted Lasso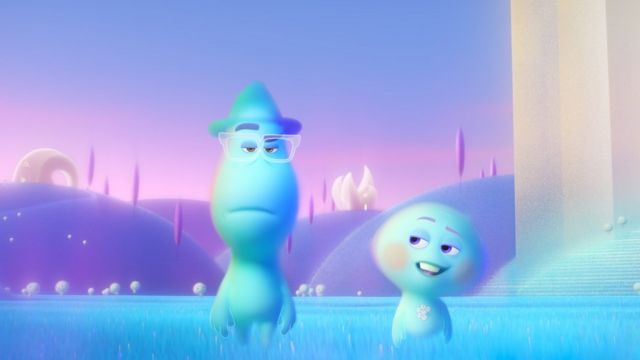 Mejor largometraje animado
Mejor guion – película
The Trial of the Chicago 7
Mejor canción original – película
"Io Si (Seen)" – The Life Ahead
Mejor banda sonora – película
Soul – Trent Reznor, Atticus Ross, Jon Batiste
Premio honorífico Cecil B DeMille– Jane Fonda
Premio honorífico Carol Burnett – Norman Lear