GREEICY ESTRENA SU NUEVO SENCILLO "AGUARDIENTE"
La carismática artista Greeicy estrena su nuevo sencillo "Aguardiente", un himno de empoderamiento femenino, acompañado por un video  repleto de acción, dirigido por el reconocido Nuno Gomes, quien le da una dinámica única al video, al estilo Los Ángeles de Charlie.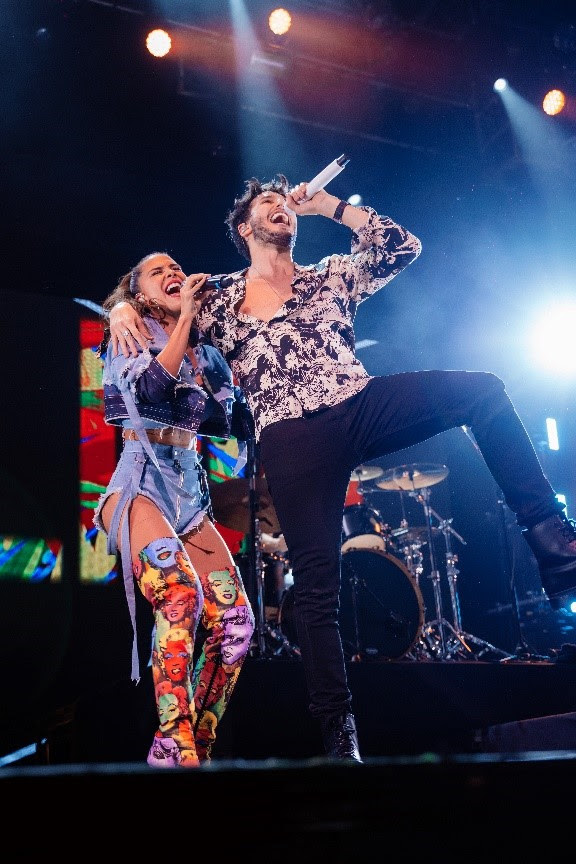 "Aguardiente" cuenta con todos los elementos para convertirse en un éxito rotundo. Desde su poderosa letra, ritmo sensual, y sonido pegajoso, hasta un video donde la acción y lo dramático se entremezclan, creando un efecto visual casi mágico para darle vida única a la música de esta sensual artista. El tema, producido por Mauricio Rengifo y Andrés Torres, cuenta con los ingredientes perfectos para convertirse en el himno femenino de la temporada.
El video, que cuenta con la dirección visual y artística de Nuno Gomes, le rinde tributo a al empoderamiento femenino, al mostrar a Greeicy vestida de cuero negro sobre una motocicleta, donde se derriban los estereotipos y se le da rienda suelta a la imaginación. Con este nuevo tema, Greeicy consolida su posición como la nueva figura femenina a seguir.
Anoche Greeicy hizo vibrar el escenario de los premios Latin GRAMMY en Las Vegasdurante su presentación en vivo, deleitando a todos los asistentes a la ceremonia al cantar junto Alejandro Sanz "Mi Persona Favorita".
Greeicy tuvo una gran semana en Las Vegas donde cautivó a la audiencia del Nobu en el Caesars Palace durante un evento especial de Spotify con Nacho como su invitado y también robo la atención del público como invitada especial en el concierto final de la gira "Road to Innovation Tour" de Sebastián Yatra en el icónico House of Blues y cerró la semana con una presentación especial dentro del evento The Producers, organizado por el productor nominado Sebastián Krys, y el cual apoya la fundación de Michael J Fox.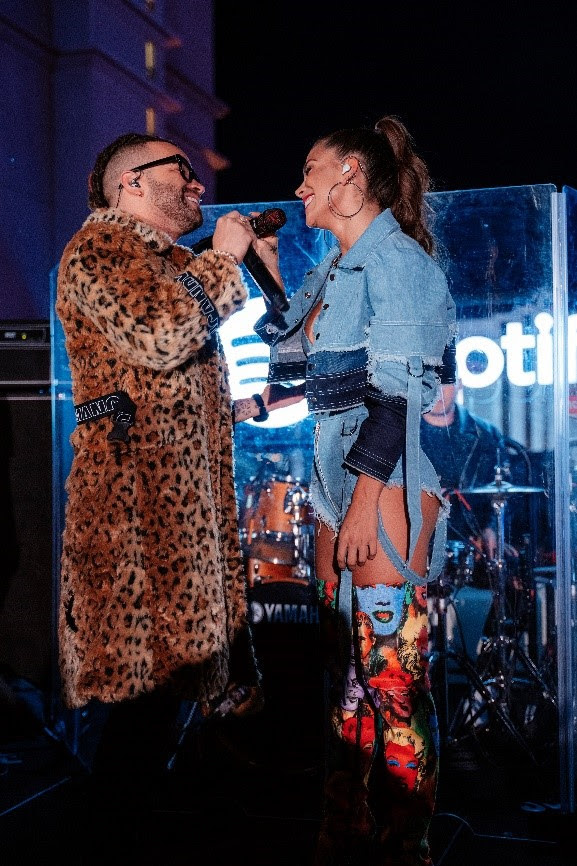 Este ha sido un año de grandes éxitos para la talentosa cantante, ya que además de lanzar su primer álbum, "Baila", el cual sobrepasa los 1.2 mil millones de reproducciones combinadas, su más reciente tema, "Minifalda" donde participa el también colombiano Juanes, acumula más de 70 millones de reproducciones combinadas.
Con casi 7 millones de seguidores en Spotify y más de 3 millones de suscriptores en su canal de YouTube, más que canciones, los temas de Greeicy son himnos de esperanza y perseverancia. Greeicy es sinónimo de poder, sensualidad, chispa y estilo, y por ello se establece como una de las artistas femeninas con mayor influencia y un ejemplo a seguir dentro de la industria de la música latina.